Perhaps the most elegant flooring choice, hardwood flooring will add not only warmth, beauty, and a touch of class to any properties you manage, but it also is an ideal way to add value. Coming in an array of styles and finishes, hardwood flooring can instantly transform any room. If you want to maintain a specific look for your property, hardwood flooring is the perfect choice.
Our Process
Place Order

Measure

Schedule

Installation

Loving Home or Workspace

Hardwood Installation
Once your order has been made and scheduled, we'll take care of the rest! Our qualified technicians will strip out your old flooring and assess the sub floor for imperfections before we lay down your new rich hardwood.

Vacant Property
To provide you with the most efficient service, all we require is access to the property you manage after you've placed your order and scheduled with us. Our technicians will strip and remove the old floor and lay down the new hardwood.

Occupied Property
In order to create a smooth process, we'll communicate with you and the tenant about when we will arrive at the property and when the job is done. To quicken the overall installation process, we do require that the necessary rooms are cleared of any furniture and belongings before arriving for the job.
Replacing Hardwood Floor
While hardwood flooring offers a luxurious and high-end look and has always been one of the most sought after materials for flooring, it can be costly to maintain for tenants and property managers. Hardwood may not be the best option for high traffic areas in some commercial or residential buildings. As an alternative, we offer beautiful laminate flooring which can give a similar style and feel but is more cost effective and easier to maintain.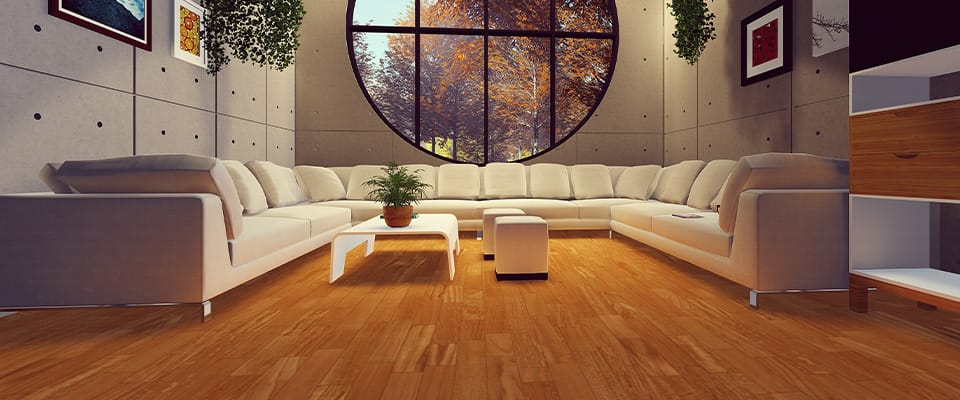 Laminate Flooring
If hardwood flooring isn't an option for one of your properties, we offer laminate flooring which can give a similar aesthetic to the room. Laminate flooring is durable, more cost effective, and easier to maintain for your tenants. Due to its popularity, we keep a wide variety of styles in stock for a quick turnaround time when installing on your properties.
Brands We Work With