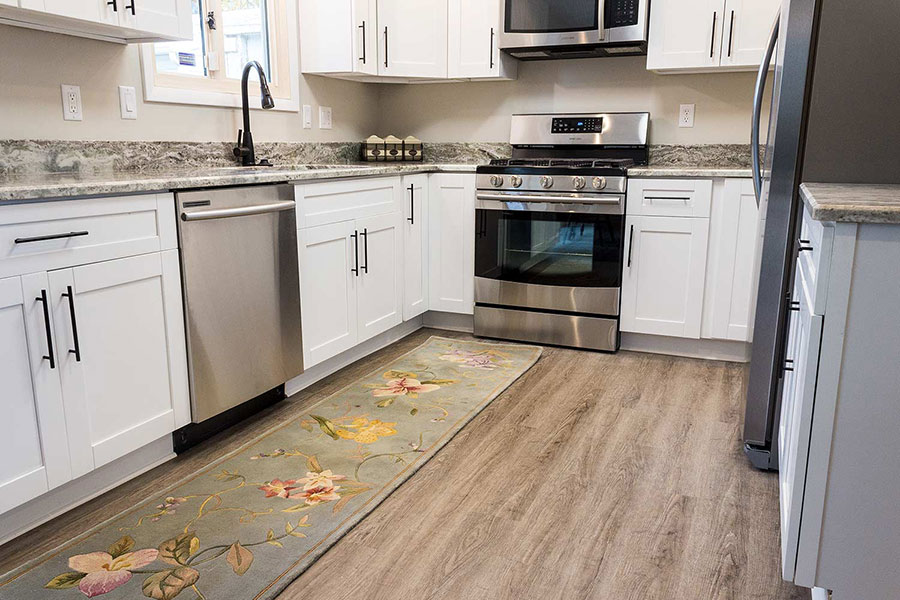 When you think of vinyl flooring, what comes to mind? If you're like most people, you may be picturing something not so nice: cheap-looking, scratched-up plastic slabs. This is because in past decades, vinyl flooring was very limited and got easily scuffed up. This is why so many people tend to dismiss vinyl flooring to this day.

But that was the past.
These days, vinyl flooring couldn't be more popular. Why? Because it's come a long, long way. Vinyl plank flooring is durable, affordable, versatile, and looks simply amazing. And with hard-surface floors now replacing many carpeted areas in homes, offices, and apartments, there's been a high demand for it.
We can thank flooring technology and design for the major changes. Vinyl plank flooring is created with the newest materials and methods, and it's available in a wide variety of textures and colors to please even the pickiest homeowner or property manager. In fact, half of the major real estate investment trusts in the U.S. are installing vinyl plank.
Here are a few reasons why vinyl plank flooring is growing in popularity and demand.
Versatility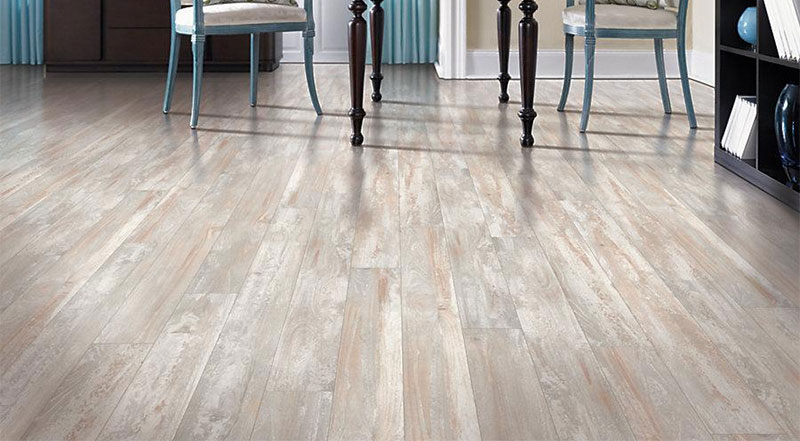 With vinyl plank flooring, there's definitely no shortage of options. It comes in a wide range of colors, textures, and finishes, including the look and feel of wood, stone, and ceramic tile.
In fact, it's so versatile that many homes, apartments, and offices are switching from carpet to vinyl plank flooring in every room of the building.
It's Beautiful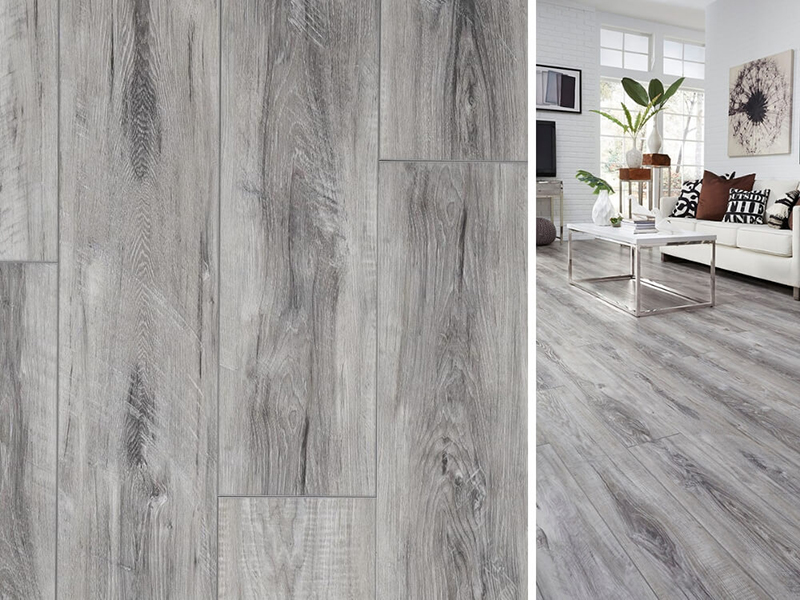 The truth is, hard-surface flooring simply looks better than carpet. Carpets become very dull and dirty over the years, but hard flooring is timelessly classic and homey, and looks much cleaner.
People love vinyl plank flooring because it provides this feel without the high investment that goes along with wood or stone floors. This is great for both homeowners who want this feel for a more affordable cost, and for apartment building owners who can dress up the units and earn a little more.
Comfortable and Quiet
These planks are built with extremely durable plastic material, and below this strong top layer is a cushioned bottom layer that makes each plank super comfortable to walk on.
This cushion also helps vinyl plank flooring to be quiet, just like carpet.
Easy to Maintain
Although vinyl plank flooring has the look and feel of expensive flooring, it's much easier to repair.
If one of the planks becomes damaged, it's very easy to replace. Unlike carpet or other materials, you'll be able to replace that one plank as opposed to the entire floor. An adhesive backing secures the plank to the floor, and is resilient enough that it can be replaced without any problems.
Durability And Resilience
As mentioned before, vinyl plank flooring is made with incredibly strong plastic that has been designed to weather many storms.
Vinyl flooring was always built strong—in fact, it was highly popular in the penny-pinching post-war decade of the 1940s to stand up against heavy foot traffic—but the difference is that now, that strength has been increased and beauty and comfort have been added.
Vinyl planks are also 100% waterproof, which makes them ideal for kitchens and bathrooms. However, they also look sensational in the living room and in bedrooms as well.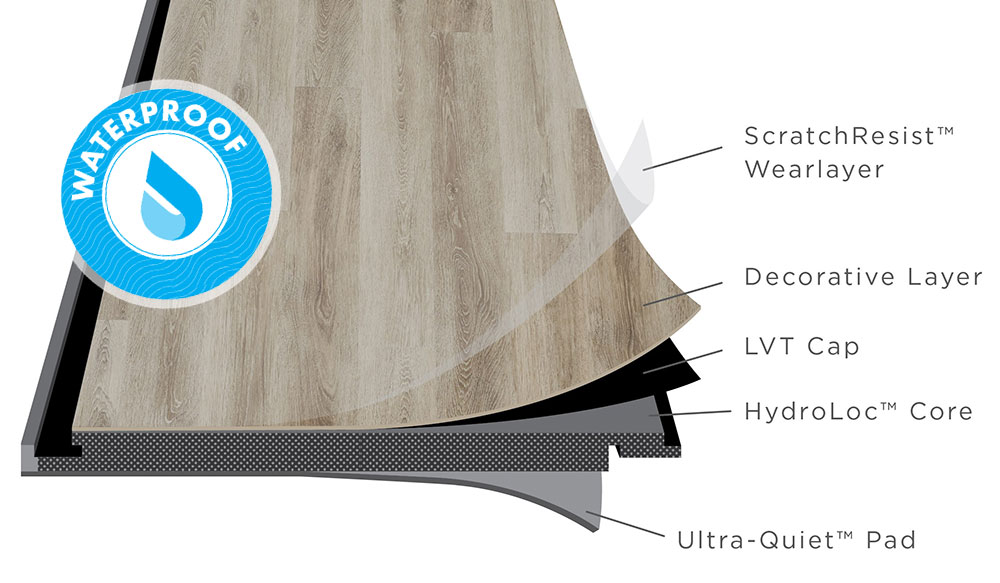 Better for the Planet
Another misconception about vinyl flooring that comes from the past is that it's bad for the environment. This may have been true once, but vinyl flooring today has been made with great consideration for the planet. It meets much higher environmental standards and has achieved a LEED credit EQ4.3 for Low-Emitting Material.
Cost-Effective
While planks do tend to cost a bit more up front than roll flooring or carpet, they also offer a very high-quality look that stands up much longer.
For apartment building owners, hard flooring simply looks better than carpet, and will attract more residents who are willing to pay more. Providing a new, non-carpet look and feel at a reasonable rent price is a wonderful way to build value and retain tenants. Investment in vinyl plank flooring also helps them to justify rent costs that are slightly higher.

For homeowners, the long-term cost savings outshine these up front costs. They won't need to replace the vinyl plank flooring nearly as often as they would have to with carpet or roll flooring. The basic lifespan of vinyl plank flooring is at least ten years, and the lifespan of carpet is about two to five years. This enables a better return on investment for the owner.
Conclusion: Vinyl Plank Flooring
These are just a few reasons why you'll notice vinyl plank flooring are now covering entire homes, apartments, and offices that have, in the past, used mostly carpet. The long-term savings, durability, style, and beauty simply offer so much that it's a hard deal to beat.
If you have more questions about vinyl plank flooring or are considering it yourself, please don't hesitate to contact us and ask our flooring professionals anything you'd like to know.